Location:HKY-06B+ Heart-Sound Sensor
HKY-06B+ Heart-Sound Sensor
HKY-06B+ Heart-Sound sensor integrated micro-sound components which is made from new polymer materials, can output low-impedance audio signal. Using modular design, PCB plug-way closed. It can be widely used in various types of acquisition equipment, such as heart-sound signal acquisition, fetal-audio signal acquisition, as well as other surface-tone signal acquisition.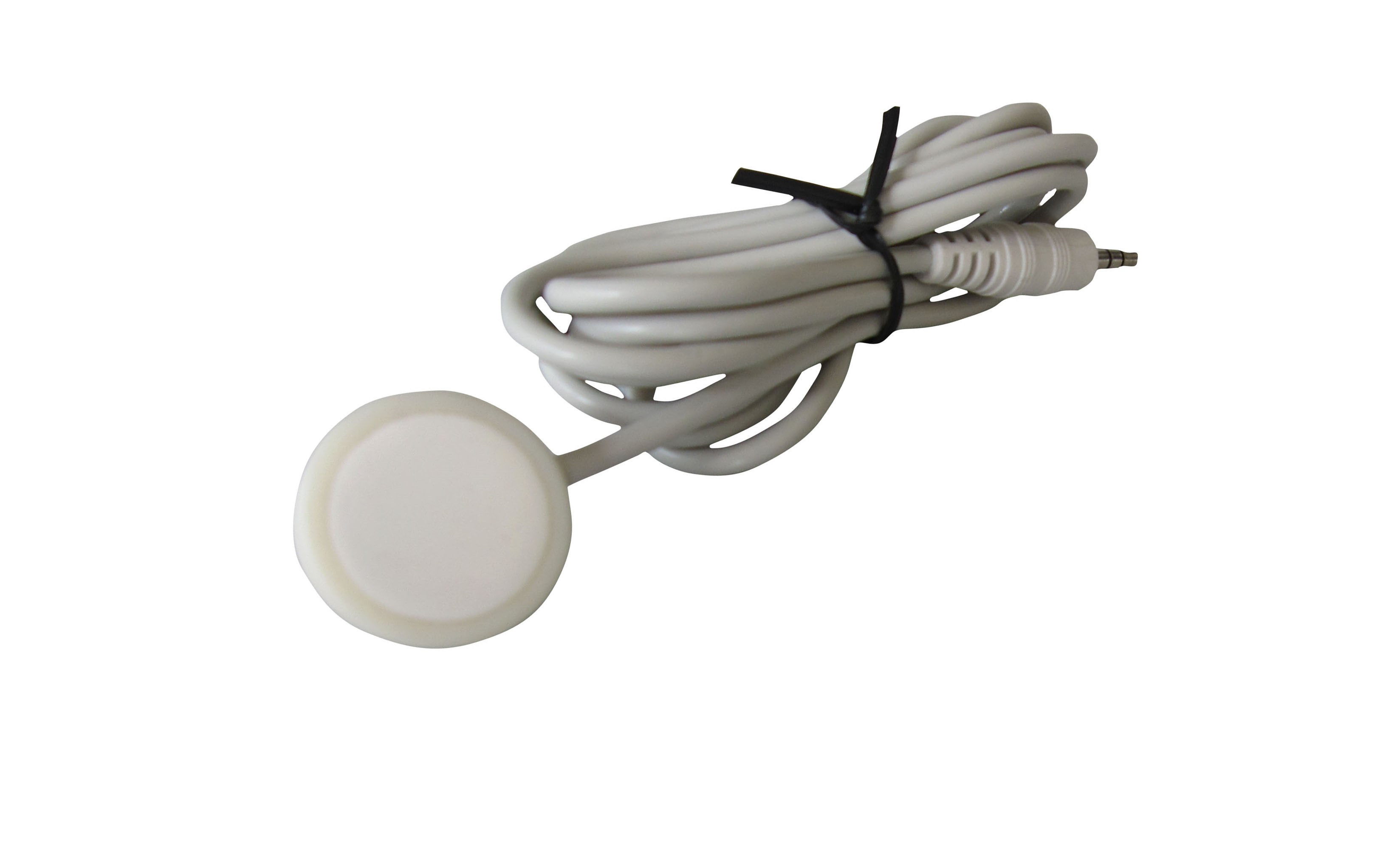 By using HKY06B-PC adapter, the sensor can be connected to sound card in computer, then you can record or process the collected heart-sound.
HKY-06B+ is based on HKY-06B, but has anti-interference of environmental noise function.

Features
Analog voltage signal output
High-fidelity, low-impedance audio signal
High integration, reliability
Overload range 100 times
Strong anti-jamming performance

Specifications
Input voltage: 3-5V DC
Power consumption: 5mA
Frequency range: 1-600Hz
Sensitivity: >4mV/Pa
Output voltage signal: 0.5-1.5V

Typical application circuits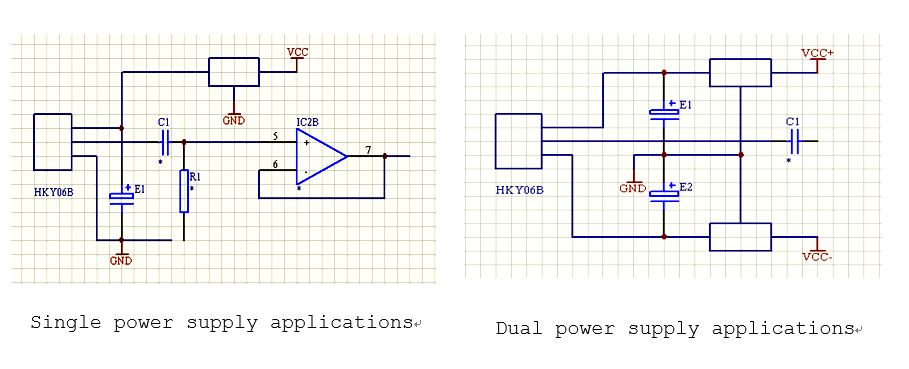 Pin Definitions