Location:HKY06B-PC Adapter
HKY06B-PC Adapter
The HKY06B-PC adapter is used to connect the KY06B/HKY06B+ heart sound sensor and computer sound card, to achieve the function of recording software to record the heart sound signal.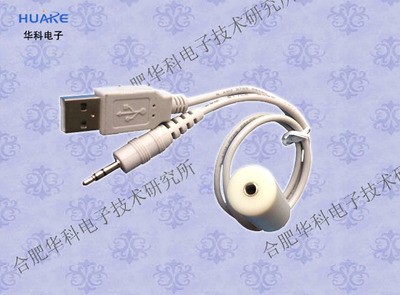 How to use:
1. Power: USB interface power supply. The USB only used for power supply.
2. Connection: Marked with "IN" interface connected to the heart sound sensor. Marked with "OUT" interface connected to the computer sound card's line input.
3. Setting: Set recording properties, select the "line input" then adjust the "volume" to the appropriate value, which can change the magnitude of the recording signal.
4. Recording: Open the recording software, make new wave file, then make the heart sound sensor contact with the surface of heart. Click the start recording button to start record heart sounds.